by
niadania21
The Garden Filled With Weeds
Note: I'm not gonna bother to censor any of their names, when you post a comment on a public page, jolly well expect it to be public else where too. I'll only censor names when conversations are held in a place the other party expect it to be private, like a private chat, or facebook profile.
You can actually consider this to be just a rant.
You can also skip down directly to my opinions on such issues, and ignore this long argument.
Just a while ago, I got into this argument with a guy on the Singapore Poly's confession page, about whether a fat person love and respect themselves.
Here's the original confession,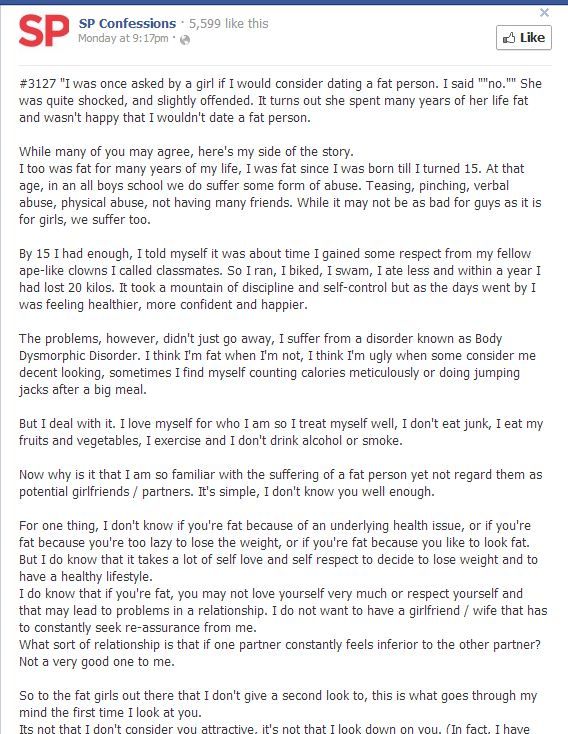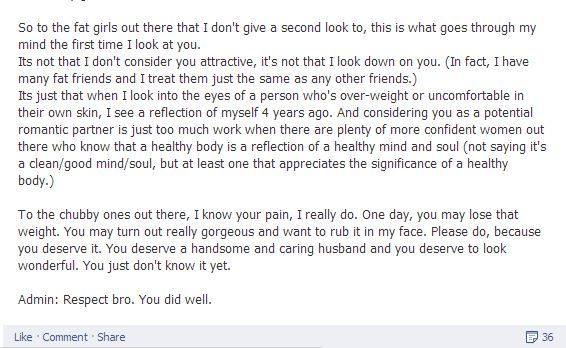 Of course, being the Aries I am, I posted a reply.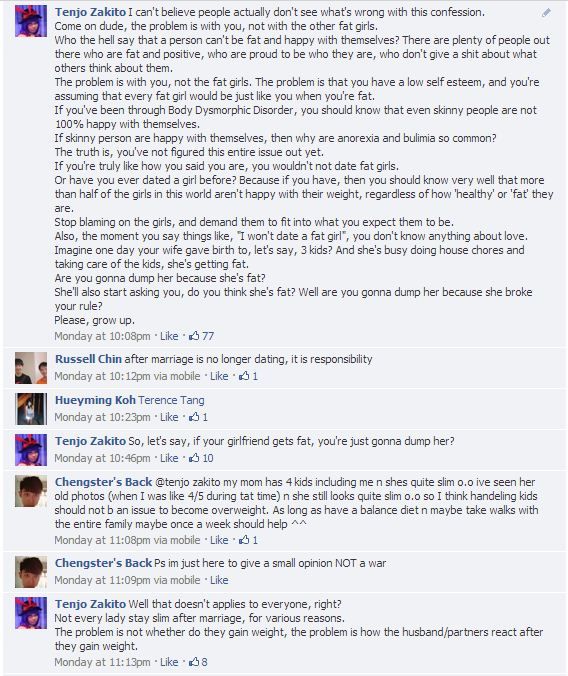 Some people try to defend the person's thinking, but I countered it either way.
Then this guy came in, his thinking is almost…
View original post 1,695 more words